i f*%&ing LOVE twilight
i am absolutely bar-none OBSESSED with it
How obsessed? Well, Eric bought me the books in a hardcover box set two Christmases past. I instantly hesitated - things that most people are easily attached to I am almost always
obsesssssed
with. This would explain why, though I own them, I have never delved head first into the Harry Potter book series, why I don't watch Grey's Anatomy (though I promise you I want to), likely why I don't own a snappy phone with internet access/data plan.... I take things too far to the point where they become all-consuming. I want to have, read, own and see everything I can get my hands on related to it. When my Titanic obsession was in full gear, I bought a ton of books on eBay (which I didn't read), watched the Discovery specials, flipped when the exhibit was heading to New York and when we were finally able to visit it, I dropped $25 on a replica necklace they had for sale that I wore all of 2 times. Lame-ooo.
So I am about 1/7 of the way through
Breaking Dawn
-- a book which was spoiled in a number of minor ways via searches for items and videos and general celebrity gossip online. It is truly one of those real FML moments... all time.... The internet -- what WON'T it ruin for me? I ordered the novella
The Short Second Life of Bree Tanner
when I got Henry's birthday book. Doesn't sound so bad... so what you've got the books?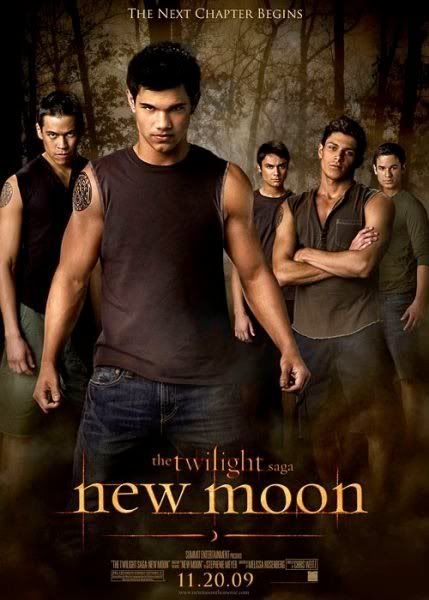 Except I have Twilight dreams. A lot. I wake up and am unsure if going back to sleep will bring that wild crazy dream life back to my memory. I have a very-tacky blue Team Edward shirt I got from Target that I spent 3.74 on in order to wear the
Eclipse
the Friday it came to theatres. I have a Team Cullen sweatshirt from Nordstrom I bought on the hottest day of the year for $52 + tax, which I found after browsing a Twilight message board with a topic about what people were wearing to the movie. I google almost daily in an attempt to find a deal on the replica forest green birthday dress Bella wears in
New Moon
. I want a wolf and heart bracelet, many good ones of which reside on eBay's fine marketplace. I look for the engagement ring -- not the licensed one though because in the BOOK the ring is gold, and they've been selling a sterling silver one. I listen to soundtracks - real and fan made - on YouTube on the daily. I want to buy them. Ughh. I constantly wantwantwant
want
and it's just getting AWFUL.
Today it feels
extra
awful because I am trying to decide (if and) "which BluRay disc set" to buy. The original? The Target exclusive? Save up for the fan box set thing? *note: I won't justify $100 on a DVD* Should I wait until all the movies have been released to theatres and come to DVD and presumably buy the big and nicely packaged set, just like the books I now own? I got anxious and flustered when I read about the in-progress manuscript for
Midnight Sun
and saw a fake blog entry about another sequel called
Full Moon
... I won't read the draft in an effort to drag out the excitement.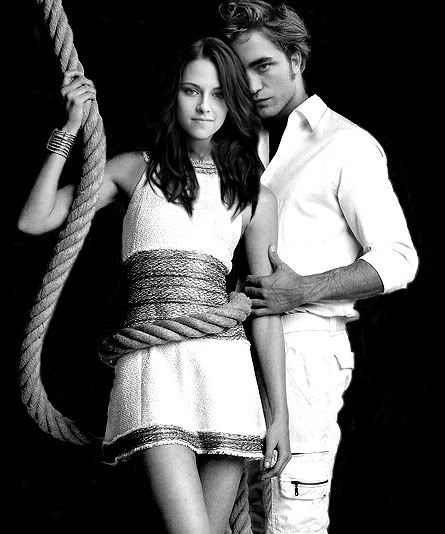 WORST.
I want to finish the book series and have this place in my heart for all of them to live always. Then I can at least calm my obsession down a bit because -- that's IT, it's over, there will be nothing NEW, we don't have to cram in any more. Amend things? Maybe, if Stephenie Meyer keeps going for off-shoots and novellas and re-workings. But the general end will have to remain, and THAT is a relief in waiting.. a moment of clarity I am blazing through the book to reach. But meanwhile, life and EK book club and work and trying to find a job have been getting in my way!! Steadfast is my motto... a little goes a long way... whatever keeps me finding time to squeeze in more.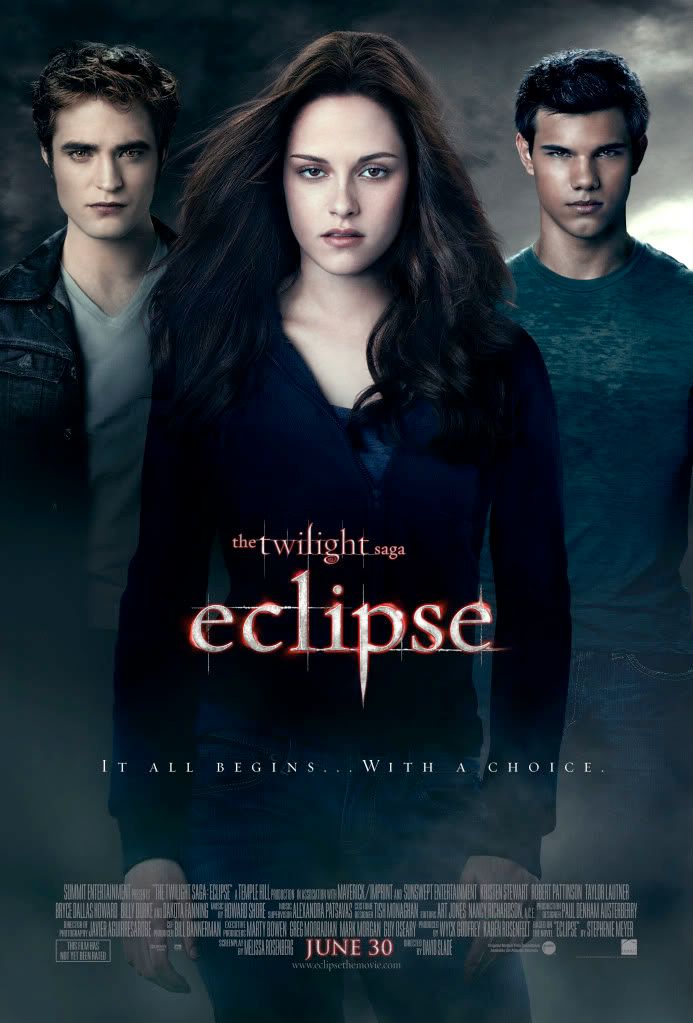 oh Edward Cullen. At least it's out in the open now, off my chest and no longer bearing extra weight on my conscience. NOW YOU KNOW.
Meantime, Eric and I read (or re-read in his case)
The Great Gatsby
for our first "book club" book. Why did I do this to him? Why is he following along? Well, I find that when I have the time and the drive, reading is really quite enjoyable. For instance, when I went to see Inge in the city a few days back I randomly picked a book I haven't read off my shelves and PLOWED through it -- it was David Sedaris'
Dress Your Family in Corduroy and Denim
. So since we have the summer, have free time, and I guess ultimately for me I have the drive to stay educated and wordy we did it. I can't promise Eric will stick with it... book 2 is on loan from Kim & Sean,
The Road
by Cormac McCarthy which I wanted to read after seeing the movie. I tried to start that the other day but with Twilight on the brain AND the fact I began it right before bed while laying down, I'm going to have to start over again fo'sho LOL.
Last night we watched
Where the Wild Things Are
, and ZOMG depressing???? I really loved the monsters -- but overall the movie just left me feeling empty and broken. There is no real happy ending, he ditches them, and all that happened was I was made to feel very sad. The music was definitely a highlight and the puppet/costumed monsters I wished could've been real. I'd love to hug Carol. And my cousin Brendan's bffl Paul Dano VOICED ALEXANDER. WHO KNEW. Not I.
I also watched
The Machinist
earlier in the week with Mom off Netflix. YIKES Christian Bale -- dedication to weight loss for that movie was a little bizarre. I mean, don't get me wrong it made sense and all for the plot-line and ultimately the whole story, but WOWZA he was like 121lbs. IF THAT. It was a psychological thriller for the most part and we had to Google some details after the fact to clarify some misunderstandings. I called the ending but I called it wrong. Mine might've been better. After reading some rave reviews and big bashes on imdb.com, I decided the movie was really great. Yea, a little research to tie it all up nice and neatly but there really was a lot going on, and a really symbolically rich movie is always good in my book. [see: LOST]
My next Netflix movie is one I highly anticipate --
A Single Man
with Colin Firth. Supposedly incredible. Let's hope!
alright, so I guess I should be saying this with remorse and shame and guilt and embarrassment -- you know, being 23 and out of the realm of fantasy life by now. I *should* be these things; instead I will simply proclaim it, take hold publicly and willingly of that which is oh-so-unGodly true: