I have the crafting ITCH!!!!!
Holy hell, where did the whole summer slip away to?
I finished
The Road
, which Eric didn't read alongside me; I received
This Side of Paradise
in the mail today ;we just got home from
Inception
; a few days back we watched
Crash
. Did I say we saw
Good Will Hunting
too? (I'm too lazy to check - way to be behind the times though lolol). Need to pick book-club-book
#3
(I'm thinking
Angela's Ashes
), want to see
Salt
and
The Other Guys
.
Going to send out hopeful bath
#2
of applications during this week - banks, reception, CanonUSA, maybe others if they appear. Going into the city on a date tomorrow to the MoMA or the Museum of Sex, still undecided on where we'll venture but we canned going out east due to a poor weather report predicting rain in the afternoon. Adventures in banking take off as I try to figure out whether or not to open a savings or CD account and then where to do whichever seems like the better plan. Mostly I want to start saving my money for the long-term... a nest-egg sort of speak. I could add my savings bond money to an account, too and help it grow a little with 99.9999% no risk. Citi's website says they have a 2.00%APY which is a shadow of the high rates of 3+% that were high flying in the not too distant past. It is, however, the highest one I saw in a quick search online. It might be better to just open a general savings account somewhere I won't be tempted to withdraw from. I'll figure it out real soon :P
Feeling like a huge tub and making a half-hearted attempt to add the gym back to my usual schedule. I was *HOPING* I would've landed a job somewhere by now and could instead join a gym close to the office/location so I would be excuse-free about not being able to get there. Obviously I would need the job first before I could jump ship and get on it and therefore I have not been going. woof. I am not loving myself for that decision/lack of performance.
Kim, Sean and Henry fly away to the UK tomorrow (later today) to begin their 6month temp. British lives. I really want to see them.. hopefully by/at/around Christmas time I will finally fly myself out of the US of A and peruse London while catching up with the Caesars.
My car's inspection is up as of midnight, but I need to buy/install new wipers, change my oil and hopefully vacuum and clean it before I bring it for it's testing.. hopefully Monday during the daytime if they can fit it in. I supposed I'll go where Eric sent me last year, which was Wolf's right by the Babylon train station. Real old-timey old school there haha.
Also hoping Lucas will photograph me soon with those sunflowers before they fall out of a seasonal look. He recommended Planting Fields -- I am not sure if I have been there but I know I went to some giant estate with Sahra and her grandma when we were younger for an outdoor concert. I'm sure if it's the same place I will remember it though. I'm really looking forward to it, fingers crossed he won't flake away like my former promised photoshoot did...
Eric's birthday is slowly encroaching upon us. I need to get my ass in gear with that... predominantly in making a celebration plan.
More to come!
<33
It's August 1st.
Crazy for Cupcakes
-- the vanilla/white icing. zomg.
Anyway, I also like watching from time to time the cake-related bakery shows on TLC, etc. like Cake Boss and the one about Charm City and the challenge shows... all that good stuff. I will get on DC cupcakes too soon enough. Not only do we watch but we travel for our indulgences... Crumbs, Magnolia, baked, still waiting to cross off Babycakes and Buttercup and the Fat Witch brownies. Get the picture?
AND! CakeWrecks. Their Sweet Sunday posts. <3 AND! Wedding cakes. I joined theknot.com to browse their cake photos.
So I just found this. All I'm saying is.. I pretty much love it.
I wonder how much it costs to get a cake like this made -- I remember on Cake Boss Buddy saying something about just how pricey custom-order cakes are and it has always made me curious. I wouldn't even know where to look around here, minus the cake store in Babylon that Eric told me is a whore-house HAHAHA. But seriously, how much are these things????
It should be known that I *LOVE* baked items. I have been working on getting my own rhythm and flow going with them for some time now (Christmas was packed with cupcake decorating and recipe books and I have an icing piping set), but I haven't been TOO successful on an aesthetic level. However I have mastered the cake portion and the icing (I happen to adore the icing recipe out of
Good Will Hunting streaming off the Wii.

Yesterday I watched baby HJ while Kim got her haircut at The Style Studio (thanks meeeee). In the evening we went to The Cup with Andrew, Kelly and her friends where we shared spinach and artichoke dip - zomg so good - and I got a chocolate mint coffee frappe. I have decided after 2 times of getting something of this flavor that it isn't very good. Not that it isn't good period because I LOVE choc. mint. But there... not so much. We attempted using the camera down on the shore but after a few missteps, including the bridge not being lit up, we canned it. Top Chef had been DVR-ed, but long story short we couldn't watch it and Eric stayed home.

I got a lot done today considering but I REALLY dilly-dallied everywhere I went. Petco, BN, Target, Chase, library, and the nail place. Been home a bit and am veryy veryyy hungry after offputting breakfast until lunchtime today because frankly I look like a fat blob and ate pretty retarded the last few days. Dear dinner, CAN'T WAIT!!

At the library I was picking up said copy of The Road for Eric, I found Naked by David Sedaris prestine in the for sale bin and I scored it for $1.00. The only flaw is the name Kelly written in black script on the inside cover. NO PROBLEMO, what a deal!! Turns out my card was also expired, so the woman there re-uped me with just seeing my license. It reminds me that we need to get Eric another new library card haha... we went a little more than a year ago to finally GET him one and not more than a month later he misplaced it. ROFL
Monday Eric and I had a trip over to All American in Massapequa. Since it's an old-fashioned burger joint, we have compromised to making a bangin' sandwich of their "grilled cheese," AKA 2 pieces of cheese on a bun, lined inside with their lovely french fries and onion rings which we proceed to dip in ketchup. Rarely do I partake but Eric also gets a shake. This time he went for the red black and white and we ate on the side seats since the tables out front were all filled up. On the way home we stopped off in the Barnes & Noble there and naturally didn't get a single thing. When we got back home, we watched
i f*%&ing LOVE twilight
i am absolutely bar-none OBSESSED with it
How obsessed? Well, Eric bought me the books in a hardcover box set two Christmases past. I instantly hesitated - things that most people are easily attached to I am almost always
obsesssssed
with. This would explain why, though I own them, I have never delved head first into the Harry Potter book series, why I don't watch Grey's Anatomy (though I promise you I want to), likely why I don't own a snappy phone with internet access/data plan.... I take things too far to the point where they become all-consuming. I want to have, read, own and see everything I can get my hands on related to it. When my Titanic obsession was in full gear, I bought a ton of books on eBay (which I didn't read), watched the Discovery specials, flipped when the exhibit was heading to New York and when we were finally able to visit it, I dropped $25 on a replica necklace they had for sale that I wore all of 2 times. Lame-ooo.
So I am about 1/7 of the way through
Breaking Dawn
-- a book which was spoiled in a number of minor ways via searches for items and videos and general celebrity gossip online. It is truly one of those real FML moments... all time.... The internet -- what WON'T it ruin for me? I ordered the novella
The Short Second Life of Bree Tanner
when I got Henry's birthday book. Doesn't sound so bad... so what you've got the books?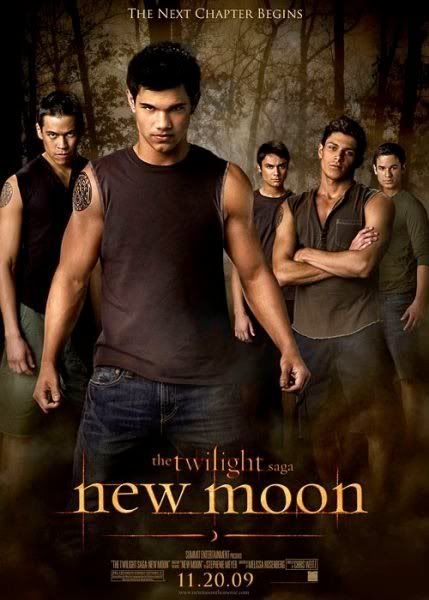 Except I have Twilight dreams. A lot. I wake up and am unsure if going back to sleep will bring that wild crazy dream life back to my memory. I have a very-tacky blue Team Edward shirt I got from Target that I spent 3.74 on in order to wear the
Eclipse
the Friday it came to theatres. I have a Team Cullen sweatshirt from Nordstrom I bought on the hottest day of the year for $52 + tax, which I found after browsing a Twilight message board with a topic about what people were wearing to the movie. I google almost daily in an attempt to find a deal on the replica forest green birthday dress Bella wears in
New Moon
. I want a wolf and heart bracelet, many good ones of which reside on eBay's fine marketplace. I look for the engagement ring -- not the licensed one though because in the BOOK the ring is gold, and they've been selling a sterling silver one. I listen to soundtracks - real and fan made - on YouTube on the daily. I want to buy them. Ughh. I constantly wantwantwant
want
and it's just getting AWFUL.
Today it feels
extra
awful because I am trying to decide (if and) "which BluRay disc set" to buy. The original? The Target exclusive? Save up for the fan box set thing? *note: I won't justify $100 on a DVD* Should I wait until all the movies have been released to theatres and come to DVD and presumably buy the big and nicely packaged set, just like the books I now own? I got anxious and flustered when I read about the in-progress manuscript for
Midnight Sun
and saw a fake blog entry about another sequel called
Full Moon
... I won't read the draft in an effort to drag out the excitement.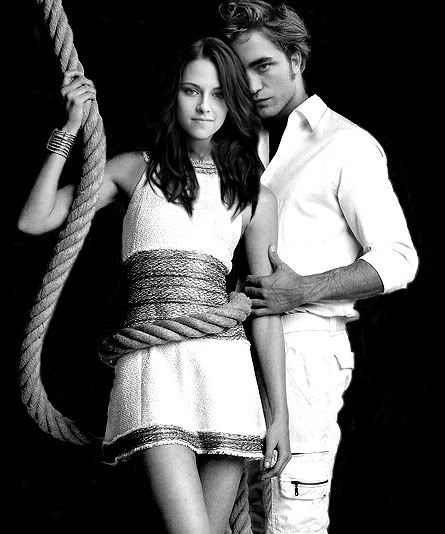 WORST.
I want to finish the book series and have this place in my heart for all of them to live always. Then I can at least calm my obsession down a bit because -- that's IT, it's over, there will be nothing NEW, we don't have to cram in any more. Amend things? Maybe, if Stephenie Meyer keeps going for off-shoots and novellas and re-workings. But the general end will have to remain, and THAT is a relief in waiting.. a moment of clarity I am blazing through the book to reach. But meanwhile, life and EK book club and work and trying to find a job have been getting in my way!! Steadfast is my motto... a little goes a long way... whatever keeps me finding time to squeeze in more.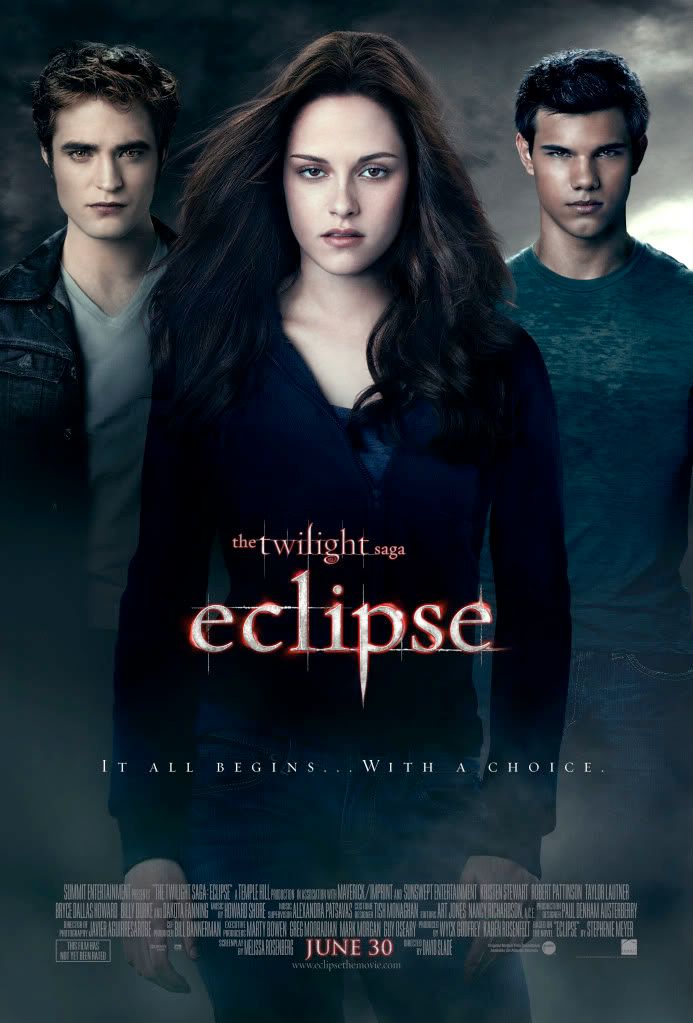 oh Edward Cullen. At least it's out in the open now, off my chest and no longer bearing extra weight on my conscience. NOW YOU KNOW.
Meantime, Eric and I read (or re-read in his case)
The Great Gatsby
for our first "book club" book. Why did I do this to him? Why is he following along? Well, I find that when I have the time and the drive, reading is really quite enjoyable. For instance, when I went to see Inge in the city a few days back I randomly picked a book I haven't read off my shelves and PLOWED through it -- it was David Sedaris'
Dress Your Family in Corduroy and Denim
. So since we have the summer, have free time, and I guess ultimately for me I have the drive to stay educated and wordy we did it. I can't promise Eric will stick with it... book 2 is on loan from Kim & Sean,
The Road
by Cormac McCarthy which I wanted to read after seeing the movie. I tried to start that the other day but with Twilight on the brain AND the fact I began it right before bed while laying down, I'm going to have to start over again fo'sho LOL.
Last night we watched
Where the Wild Things Are
, and ZOMG depressing???? I really loved the monsters -- but overall the movie just left me feeling empty and broken. There is no real happy ending, he ditches them, and all that happened was I was made to feel very sad. The music was definitely a highlight and the puppet/costumed monsters I wished could've been real. I'd love to hug Carol. And my cousin Brendan's bffl Paul Dano VOICED ALEXANDER. WHO KNEW. Not I.
I also watched
The Machinist
earlier in the week with Mom off Netflix. YIKES Christian Bale -- dedication to weight loss for that movie was a little bizarre. I mean, don't get me wrong it made sense and all for the plot-line and ultimately the whole story, but WOWZA he was like 121lbs. IF THAT. It was a psychological thriller for the most part and we had to Google some details after the fact to clarify some misunderstandings. I called the ending but I called it wrong. Mine might've been better. After reading some rave reviews and big bashes on imdb.com, I decided the movie was really great. Yea, a little research to tie it all up nice and neatly but there really was a lot going on, and a really symbolically rich movie is always good in my book. [see: LOST]
My next Netflix movie is one I highly anticipate --
A Single Man
with Colin Firth. Supposedly incredible. Let's hope!
alright, so I guess I should be saying this with remorse and shame and guilt and embarrassment -- you know, being 23 and out of the realm of fantasy life by now. I *should* be these things; instead I will simply proclaim it, take hold publicly and willingly of that which is oh-so-unGodly true:
HI!
I'm Brad Majors, this is my fiance Janet Weiss.
This song, FOREVER, was no available on YouTube. I just found a recently loaded track. And as a fact, I would like my future husband to have this song played at our future wedding. HOW COULD PEOPLE NOT DANCE TO THIS?!?!? AND HOW QUIRKLY CUUUUTE!!


Today we started Nervous System/Neural Tissue. AY YI YIIIII. I feel lucky to have already taken Biology in high school as well as AP Biology and even though they were a long time ago, I haven't forgotten the information in it's entirety. My Biopsychology class is also making a come-back this time around with all the brain/nerve chitter chatter. But the information is so dense and packed that I began studying tonight in lieu of more working to be sure I don't fall behind on my study cards -- which I did for Tissues & Integument. I managed a beauteous 94 on the exam, however (+ a 6point curve!) thanks to come last minute cram-jam studying with Kerry before we took it. I made about 8 cards tonight and am almost caught up to what we covered for lecture, so THAT'S good. Dr. Crocker admitted that we have passed the ground-work and are in to the "interesting" part which is really code for confusing as shit and full of information. Meanwhile in lab we're beginning to prepare for the bone and muscle practical. These 2 topics sadly do not line-up and the terminology and concepts are already becoming muddled. NOOOOOOO.

Yesterday was a trying time for me, and though I am tackling the issues I can surely say that for a few hours there my world was shattering and falling out beneath me. Luckily the final collapse did not happen, but I still feel like I have fallen miles and miles and hit the ground half-alive. Still breathing though, and that's something to be thankful for. I hope that life will find itself in an about-face ASAP, or at least be heading on the ups as soon as tonight or tomorrow. le siiiiighhh.

We caught up to the end of season 5 of The Office and now are on a mission to watch and complete the 3 seasons of Arrested Development. I have only watched 3 episodes so no formal opinion can be made. I will definitely watch the whole thing though because there is no way for me to *hate* it. I had one laugh-out-loud moment given by David Cross. I find Jason Bateman slightly dreamy and watching Portia de Rossi knowing she's a lesbian now is mildly entertaining. Not judging her or her choices, but I don't know if that was a known fact when the show was airing. Innnnnteresting.

Welp, that's about it. I enjoyed my elliptical run today @ the gym, 212cals in 25minutes. I am finding it to be increasingly boring though and though I'm not tuckered out I am losing interest long before the 30m goal-point comes. Maybe I will break it up in to 2 15minute runs instead? It would be RADICALLY SWEET if we had one at home, which I know won't be happening until I have my own place, but it should would change things. Here's hoping the elliptical fairy stops by!
Still no ground-breaking yet on the garden. Mom says I have to wait for the frost-date to end which is in the middle of May (bad timing given vacation etc). I still am unsure what is going to happen with summer classes -- if I hear nothing from Sean and/or Starbucks I am going to apply as planned on my 26th appointment date on Farmingdale's registration system. How sad it is that someone with a degree and past Starbucks experience can't even get a job in these times. lrgherughregnrejgnreqpgtreqt
Religulous and I found it to be not only smart and poignant, but also to have raised some internal questions within myself. This isn't a feeling I would ever lust towards, but I find that since this JUST occured, I can't shake it or brush it off.

The questions Maher asks ultimately deal with faith -- blind faith more accurately -- in the gentleness of Jesus, God or Allah and just exactly how rational people can believe and follow such irrational things. Though I have never been a holy person and have entered churches and synagogues on rare occassion, I DO consider myself somewhat spiritual. Meaning? When we were in 11th grade and learning about transcendentalism, the idea and the movement spoke to me and I found myself viewing God (in my opinion) in nature and life and the planet we live on. However, I have *no* connection or feeling to or towards any Jesus Christ and I was not ever the least bit part of Catholism. Baptised Episcopal, raised non-religious, I found myself finding my religious, if we can call it that, footing on my own at a later stage of life (all things considered) and it really was on the basis of I felt that there is some form of creator/watchman/protector who has things in order... all the ducks in a row... who makes themself seen in the beauty of the world. Call it fucked, I don't care much for critique.

It started to feel liberating in many ways to have a clearer feeling about my beliefs but also a little burdening. There was no one to talk to or relate to (since I come from a mixed-bag family ranging all over the map and date someone who thinks all religion is out the door). There was really a sense of disconnect... I "wanted" religion but was feeling something based on "non-religion." Antiestablishmentarianism - God & me and no one else, right? So I learned VERY VERY VERY quickly, through Christmas trips to a Catholic church, that CATHOLICS are NOT for me. This was sensed anyway because, like I said, Jesus is no prophet in my book. Something about the ritualistic non-thinking-ness of it all.. the incredible mindless chanting on and on just because it's Christmas, people having no real connection to the church or the story or the holiday or anything turned me off instantly. In my past, while working @ B&N, I attempted a visit to St. Mark's, the church of my baptism in Islip and I bailed on the basis of a Eucharist in the program and a general feeling of being too-Jesus-y. I gave up my search for a long time between those 2 periods and I contimplated a switch - formal or informal - to Judaism. Why not?? They're pretty God-ly people and it seemed like a glove that might fit. Perhaps I chose the wrong synagogue to give it a go with, but it was pretty unwelcoming. I attended a not-for-really-Jewish-Jews Hanukkah event @ the synagogue in Babylon. Since then I found out they're quite conservative and I still might give it a go at a more liberal one... But why? I just feel like it would be nice to belong. To have a place to go one or two times a month and feel part of something.

What did this movie tell me? Maybe that isn't such a great goal to be aspiring for. Maybe my individuality and level-headedness in the grand scheme of things is far more important and requires, DEMANDS, to be protected, is worth guarding and being thankful for. I still have my faith, little as it may be, but in this short time post-viewing I have a feeling that my desire to be part of one of the established religions is a futile and metaphorically sacrilegious to keep pursuing.


So yea.
It was real good.
I, admittedly, have one of those ridiculously addictive personalities. Meaning? I can't like things, I can only love them. I just finished



Also, we watch Triangle at Andrew's last night -- I really liked it a lot more now that some time has passed. Go watch that shit! I also saw I<3Huckabees sometime last week with Eric and though I can't say I got all of the existential undertones, I know I liked it! And LOLed a few good times. AND I watched The Visitor and Sunshine Cleaning on my own and enjoyed both but Sunshine far more. The Visitor makes me want to play the African drum though and maybe one day I'll buy one and jam with people somewhere and be liberated like in the movie LOLOL. I started the psuedo-documentary Paper Heart but am yet to finish. moviesmoviesmovies. <3


Today: work. Watch Religulous and mail it back. order wiper blades? (Rain-X Latitude <3 - the commercials way back when brain-washed me that I MUST have them)
As of 15minutes ago preliminary veg./fruit garden plans are underway. Mom okay-ed my use of the space in the backyard. Now, I only need to secure Kasey & Eric's man-power to prep the ground for garden-ification. I want: eggplants, peppers, a tuber, an attempt @ growing lettuce for Hank, strawberries. Here's hoping!!